Achieve your goals with the right recruiter!
We are an international staffing company that provides quality-assured international expertise in marketing, finance, HR, IT, customer service, and supply chain. We strive to develop companies and society with the full potential of each person, from a diversity perspective.
We have been doing this successfully since the year of 2000, with 500 recruitments per year. From selection to follow-up.
MultiMind takes responsibility for getting the job done.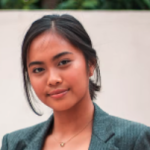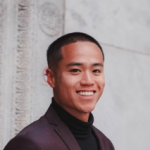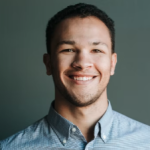 "MultiMind was hired because of it's deep understanding of organizations, diversity, as well as previous references from satisfied clients."
"In all contact with MultiMind's staff they were very understanding, well versed in our business, offering constructive suggestions and input. The final candidates were efficiently interviewed and tested. MultiMind held our hand throughout the process so our candidates had a very good impression of us. Even though we had three final candidates, they guided us through the process so that we could keep all the doors open, keeping up with our work to really make the right decision. They were on top of the process, which helped to get the project done."
Niclas Carlsson
VD, Founders Alliance
"The fact that we have been using them since they started their business says it all, doesn't it?"
"We help companies make decisions on the big questions in areas such as strategy and organisation. Our clients are among the largest companies in the Swedish industry and our assignments often include "taking the pulse of the market" through qualified market research. What is the current situation, what trends are coming and going in different industries? These are qualified and very important questions that form the basis for long-term decisions by companies. And we do this in many different languages. Consequently, qualified questioners and analysts are needed. Without a doubt, we get all this from the people we hire from MultiMind. We know this with certainty because we have been using MultiMind since they started their business. That says it all, doesn't it?"
Franck
American management consulting company in Stockholm
"No other staffing agency has been able to find such good administrative staff with Nordic skills."
"Our requirements for administrative staff are that they should have SAP and IT skills in general. However, they don't always need to have knowledge or experience in our industry. MultiMind has succeeded far beyond expectations, especially when it comes to people with both language and business culture skills from our neighbours Denmark, Norway and Finland. We have a great need here, which was a problem for us in the past. But not anymore. Thank you MultiMind for this!"
Pia
HR Manager, International biotechnology company